CORONAVIRUS
How to reduce the risk of coronavirus contagion this Christmas
Infections are expected to spike over the holiday season, but there are ways to minimize the dangers. Find out what measures should be taken based on who you will be celebrating with and how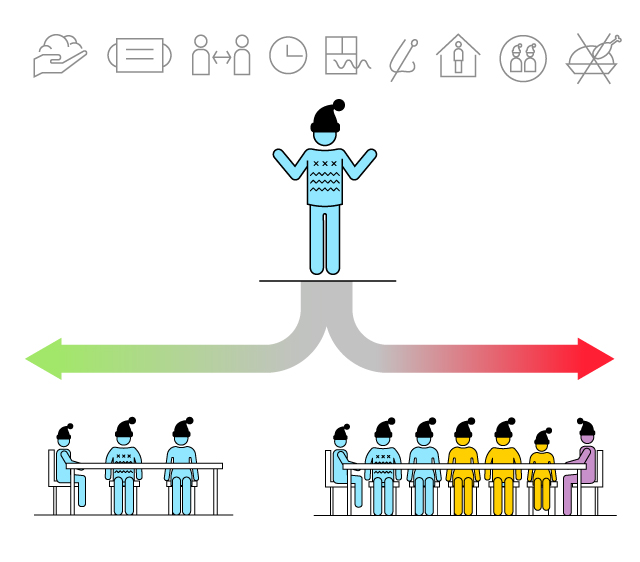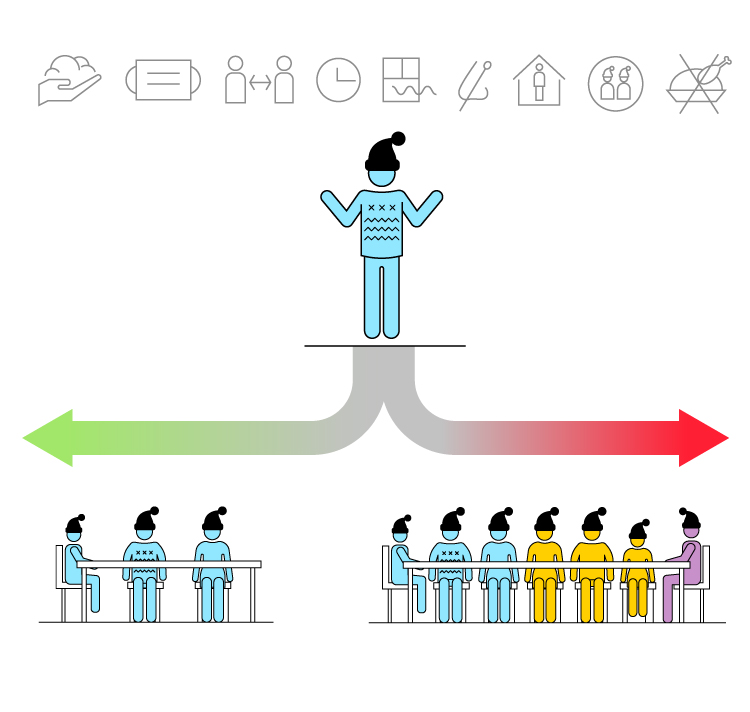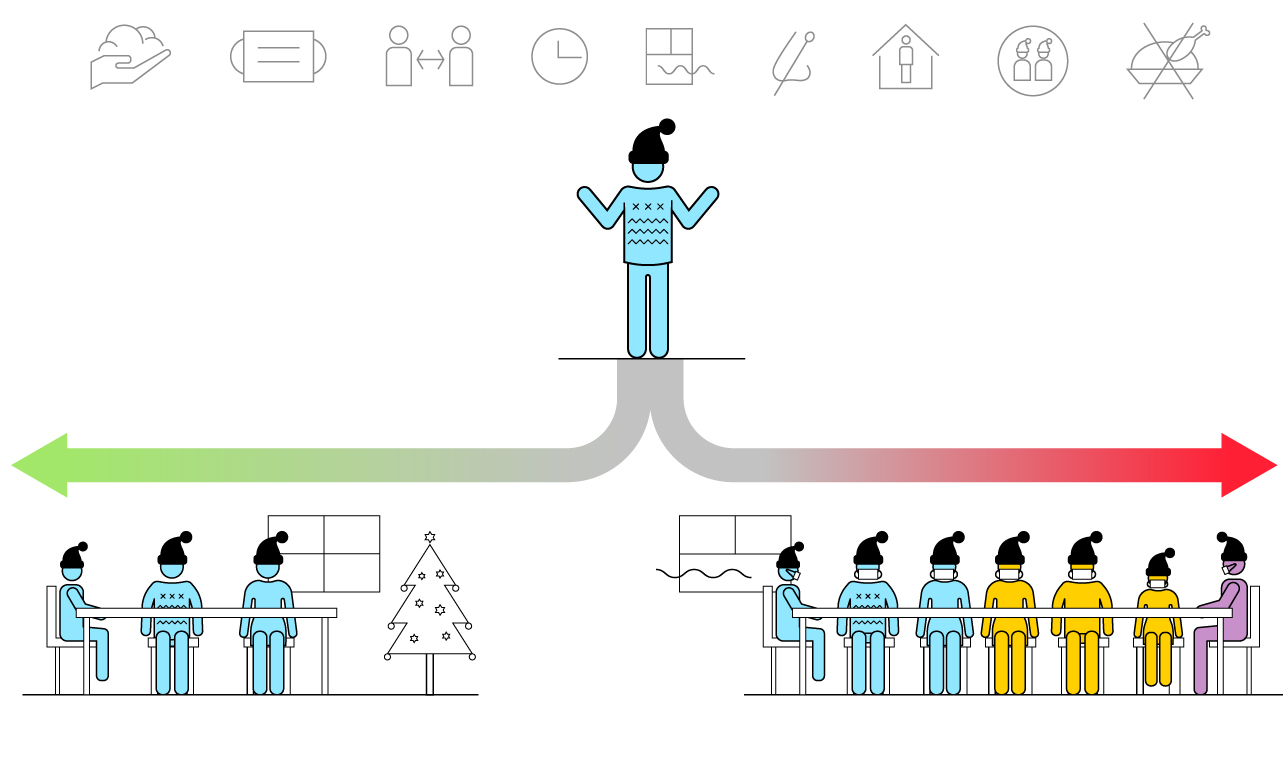 There's no panacea when it comes to preventing coronavirus cases. The best protection is to use all complementary measures possible, such as the use of face masks, hand sanitizer, social distancing, ventilation and hygiene. When put all together, these layers of protection can block infection. This applies as much to Christmas as at any other time. The further we move away from the safest scenario – being home alone –, the more measures we should take to minimize the risks. Of course, we can never reduce the risk to zero. But if the holiday season is going to be celebrated in one form or another, we should have the best tools at our disposal to eliminate unnecessary dangers.
Spanish authorities recommend that we spend Christmas within our household bubbles. But if we do mix with others outside our home, extra precautions should be taken and three specific factors should be taken into consideration: who we are meeting with, where we are meeting and what we are doing during the time spent together. Here are the options:
Christmas, of course, is not over in a day. It spans several weeks, during which time we tend to meet people who are not part of our daily lives. One thing is preparing for a single social event and another is preparing for a series of social gatherings with different groups. The United Kingdom has proposed creating one single social bubble for all the festivities, but while the season lasts until just after New Year in Britain, it extends to Kings' Day on January 6 in Spain. The recommendations we propose are essential as the risk of infection multiplies with each event and each different person we come into contact with.
"We can celebrate Christmas. I'm going to celebrate it, but I'm going to do so safely," said Fernando Simón, the director of the Ministry of Health's Coordination Center for Health Alerts and Emergencies. "At home, we usually have 35 people, but not this year."
But what exactly does "safely" mean, apart from shrinking the party? According to the scientific experts advising UK Prime Minister Boris Johnson, "Guidance should be provided to manage the risks of celebrations, so that people can plan safer practices." Implicit in this advice is a warning against an all-or-nothing approach to Christmas, which may result in more "alls" than "nothings." The World Health Organization (WHO) has also called on governments to give clear instructions and to swap the "don't do it" message to one of "do it differently."
"The biggest problem is where you meet," says Elena Vanessa Martínez, president of the Spanish Epidemiology Society. "The duration of the encounter should be limited as far as possible as it normally involves talking and drinking all day. And in these scenarios, using a mask is going to prove challenging."
Not everyone who decides to celebrate the holidays is doing so simply for pleasure. There are many personal circumstances involved, such as having a family member who won't make it to next Christmas. And tools are needed to manage the risks.
Because it is risky. The likelihood of infection during the holiday season "is considered very high for both the general population and for vulnerable people with pre-existing medical conditions," warns the European Centre for Disease Prevention and Control (ECDC), which recommends keeping at-risk groups out of any celebration. In the United States, the Centers for Disease Control and Prevention (CDC) has a specific list of people who should not physically attend Christmas celebrations. In the UK, experts fear infections will double over the five-day holiday period: "Other respiratory infections suggest that exposure of elder family members to respiratory disease is increased during a normal festive period. This is not a theoretical risk," they warn. And that risk is even greater in Spain where the holidays last two weeks.
The European Commission goes further and suggests quarantining before and after the celebrations as part of its Christmas strategy. But what all the experts agree on is this: it is better to only socialize with those who are committed to the same precautionary measures.
Sources and recommendations: US Centers for Disease Prevention and Control, John Hopkins Bloomberg School of Public Health, European Center for Disease Prevention and Control, Spanish Health Ministry, European Commission, UK Scientific Advisory Group for Emergencies (SAGE).
English version by Heather Galloway.